Programs
Need a Speaker for Your Next Meeting?
Speaker programs are presented by Award Winning Nature Photographer Bob Schamerhorn, life long wildlife entheuiast and birder (SEE: ABOUT). The shows listed below are available to bird clubs, Audubon Societies, state ornithology groups, garden clubs, photography clubs, botanical garden, senior groups, county programs, nature seminars, elementary schools and library programs. Programs can be personalized to fit any group's needs or preferred topic, as well as time schedule, upon request. Flexible fees to meet any budget. Don't see what you are looking for? Or need a completely custom program? One can be adapted to fit your needs.
Fully equipt with laptop, screen, microphone and projector. Will travel.
CONTACT or EMAIL us for dates and bookings. SEE: PROGRAM REVIEWS • SEE: SCHEDULE • SEE: VENUES
NEW PROGRAM!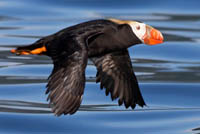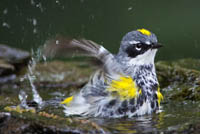 PROGRAM: Attracting Birds With Water (SEE: REVIEWS)
ALL NEW!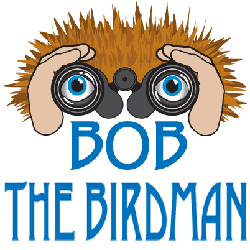 PROGRAM: Adventures of Bob The Birdman
UPDATED ANNUALLY
PROGRAM: Our Spiritual Nature
Great for Church and Spiritually Based Groups
NEW PROGRAM!
Program Reviews
"always fun and informative" - Bob Zabot - President of Virginia Beach Audubon Society
"This program… is both educational and beautiful. Bob's knowledge and enthusiasm for the world of nature is inspiring. The images and accompanying audio will speak to your soul. I feel sure that it was our group's favorite program this year." - Barbara Altizer, Vice President - Stonehenge Garden Club
The best program ever last night. Thank you Bob for a Great Program!!! - Rita O'Brien of The Bird Club of the Roanoke Valley, Roanoke, VA
"Thank you for coming to share your wonderful program with us! I have had a lot of feed back and everyone said... best program EVER! I highly recommend this very informative program with awesome photographs!" - Vickie Fuquay of Raywood Nursery, Danville, VA
"…we spoke about it all the way back home. Thank you again and hope one day you will be able to come back to Danville, Va to share with us once again nature at its best." - Vicky Daniel of South Boston, VA
"Program was terrific! I really enjoyed it, and I learned a lot, too. The photos were great…enjoyed your humor throughout the program… Thanks again!" - Kathy Laine of Scottsburg, VA
"Best program we have had! The photographs were gorgeous. It was very informative and lots of fun. The combination of the videos with the corresponding bird sounds was icing on the cake! I absolutely loved it. Thanks again for a fabulous program. " - Ginter Park Garden Club Member