(Runtime 46 Minutes 02 Seconds.)
DVD "In The Bird Spa" $15.00
DVD
Birds Love Water - Vol.1
After numerous requests from patrons and visitors to the iPhotoBirds Art Show Display, we have made this video available in a take home DVD version for you to enjoy and share with others. Inspired by the instruction booklet: THE BIRD SPA BOOKLET. This video includes 45 different species splashing, drinking and bathing in a spring-like puddle of water. Sample images and vidoes from every season, even winter snow scenes. Watch and listen with tranquil joy as nature displays this unique array of behaviors. (46 Min. 02 Sec.)
45 Species - Includes (Video and stills mixed with name and matching bird song): Ruby-throated Hummingbird • Black-throated Green Warbler • American Goldfinch • Rose-breasted Grosbeak • Dark-eyed Junco • Northern Cardinal • White-throated Sparrow • Yellow-Romped Warbler • Cedar Waxwing • Downy Woodpecker • Song Sparrow • Great-crested Flycatcher • Red-bellied Woodpecker • Ruby-crowned Kinglet • Eastern Chipmunk • Gray Catbird • Swainson's Thrush • Eastern Towhee • Tufted Titmouse • Red-winged Blackbird • Black and White Warbler • Summer Tanager • Blackpoll Warbler • White-breasted Nuthatch • Downy Woodpecker • American Goldfinch • Black-throated Blue Warbler • Northern Flicker • Blue Jay •Common Yellowthroat • Eastern Bluebird • Yellow Warbler • American Robin • Chipping Sparrow • Hermit Thrush • American Redstart • Field Sparrow • Pine Warbler • Mourning Dove • Scarlet Tanager • Northern Mockingbird • Veery • Carolina Chickadee • Blackburnian Warbler • Carolina Wren • American Redstart • Brown Thrasher • Baltimore Oriole • Chestnut-sided Warbler.
Sample Video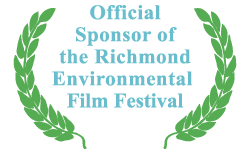 Shown in part at The 2017 Richmond Environmental Film Festival" • www.RVAEFF.org

Reviews
"It is a compelling film that is sure to engage many audiences" - Heather Waters , Founder & Producer of The Richmond International Film Festival
"I just watched it and enjoyed it tremendously! I am so glad you included the birds' songs as I have spent the last three springs listening to an audio cd in the car trying to learn the songs of the birds I know. Watching the video will help me get those sparrows sorted once and for all. Thanks for using your talent to help us all appreciate the simple beauty around us every day." - Gratefully, Brenda Voss

Satisfaction Guaranteed or Full Refund. Distributed by Infinity Graphics.
Secure Online Security by PayPal.



Printed and Pressed in U.S.A.
Bird Songs used under official license
of The Macaulley Library at



www.macaulaylibrary.org